Welcome to the website for Halifax River Audubon, the oldest and largest of the three Audubon chapters in Volusia County, Florida. We offer a variety of information and services to our members and the community at large.
The Pelican, Our Monthly Electronic Newsletter:
Click here to view our current newsletter and our archives.
Latest News:
Harry Robinson has conducted a Sea Watch at Tom Renick County Park in Ormond Beach for a year, chronicling the movement of birds along our coast. He is continuing his observations, looking for trends in this activity. He welcomes anyone who wants to join him on watch mornings. All of the 2016 information is available on our website along with his extensive work at the Lake Apopka Restoration Area. Click here for the details.
A Reminder - Our January 2017 field trips require advance planning. The 3 day trip to St. Mark's National Wildlife Refuge is still open, but you must make your own lodging arrangements. The Cracker Creek boat trip is limited and reservations are mandatory. Please check the details for each event under Field Trips if you are planning on attending.
Outside of our chapter's activities there are several Bird Festivals on the horizon. There are details in our newsletter and more information on the event's websites. Check them out.
Lake Apopka Wildlife Festival & Birdapalooza Birding Festival January 20 - 22, 2017
Space Coast Birding Festival Titusville January 25 - 30, 2017
Birds of a Feather Fest - Palm Coast
Everglades Birding Festival January 12 - 16, 2017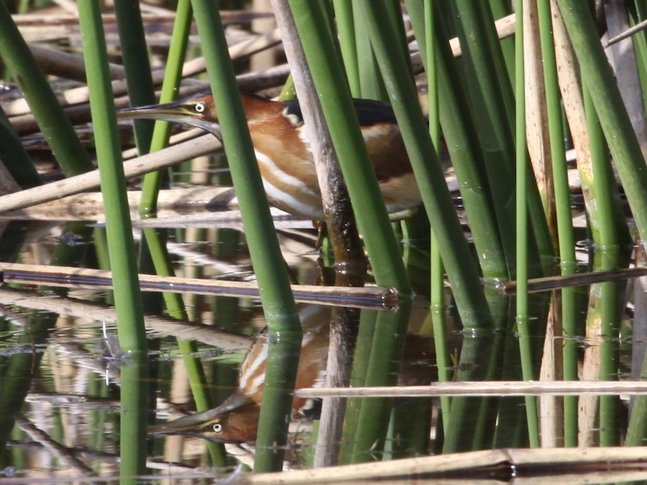 January Membership Meeting
Please Note The Date
Monday, January 23, 2017 - Due to the Martin Luther King holiday, our monthly meeting occurs on the fourth Monday of the month. Our speaker for the evening is HRA member Dan Gribbin, nature photographer and folk musician. Dan is an active member of our club, serving on the HRA Board and manning our table at many community events. He spends a lot of his free time paddling the waters of Volusia County photographing the wildlife he finds in those environs. Click here to learn more about Dan's photography and music.
Doors open at 6:30 p.m. at Sica Hall, 1065 Daytona Avenue, Holly Hill. The presentation begins at 7:00 p.m. A brief business meeting follows.