Field Trips in Challenging Times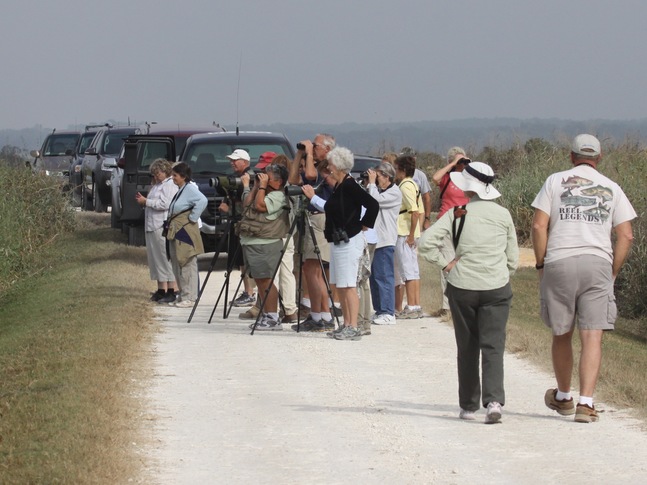 We will resume field trips in September, 2020. In the past, we have posted a full annual schedule at the beginning of each season. This year, we will review our field trip schedule each month and evaluate what is working, and make corrections where necessary. To remain flexible, our schedule will reflect events 8 weeks out. As the season progresses, we will add field trips that will enable us to comply with the current recommendations for group activities.
Before participation in the field trips this year, you will be required to sign a waiver for Halifax River Audubon activities. The waiver will cover our entire season and only has to be signed once. At the trips, we will ask that you sign the regular sign in sheet. You may download a copy of the waiver here and present it at your first field trip. We will also have copies available at at each outing.
There will be an emphasis on half day trips close to home. We have chosen venues that provide ample opportunities for social distancing. For the longer trips, we will encourage that you prearrange rides with your trusted "COVID buddies". We will not organize for carpools, though we may meet to caravan to a location. Each field trip may have unique meeting places and instructions. It is important that you check online for the most recent instructions. This year our trips will be listed on this website on the Calendar and on MeetUp.
Please bring all the personal supplies that you think you will need for these trips. We emphasize that you carry hand sanitizer or wipes and a face mask in the car and along the trail. We will require face coverings when we cannot maintain a 6 foot buffer between members. You are responsible for providing you own protective items.
A quick short list would include: Face Masks, Hand Sanitizer, Wipes, Sun Screen, Bug Spray, Proper Footwear for trail conditions, Hat, Long Sleeved Shirt. Binoculars, Bird Reference Water and Snacks.