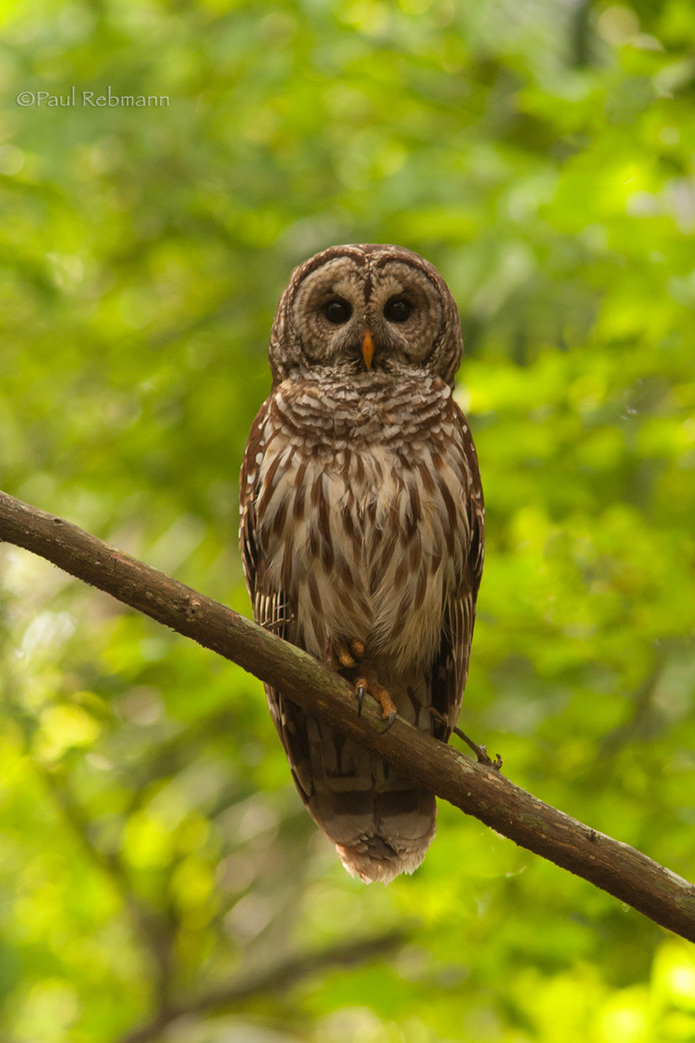 Audubon is over 100 years old and is a national organization devoted to environmental education and advocacy for sound environmental policy that enhances our world for wildlife and humans alike. Our chapter, Halifax River Audubon, strives to improve the quality of life for all residents of Volusia County and for the wildlife we all enjoy. The Halifax River Audubon, Inc. promotes understanding of and an interest in wildlife and the environment that supports it and furthers the cause of conservation of all natural resources.
Vision Statement:
We envision a community where people and wildlife thrive.
Mission Statement:
Through education and advocacy, Halifax River Audubon fosters understanding and care of the environment that provides quality of life for people and wildlife.
History:
John James Audubon, the famous naturalist, and artist, went on a pelican collecting expedition down the Halifax River in Florida in 1831. He and his friend, Mr. Bulowalmost met disaster as a freezing December northeaster caught them far from any trees for a fire to warm themselves. After a bitter night, the small group had to march overland to get back to their host's plantation. But their bird catch had been superb. He found hundreds of pelicans "perched on the branches of mangrove trees as near each other as the strength of the bough would allow."
Years later many bird species had been nearly exterminated for their plumage. The Florida Audubon Society was formed in 1900 to save the beautiful egrets and herons.The laws and watchfulness of the Society were successful and these beautiful birds thrive throughout Florida.
The area where Audubon went collecting became the town of Daytona Beach, and on December 8, 1923, a small group of 16 local people met at the home of Mrs. H. A. Ainsworth and organized the Halifax River Bird Club. George W. Chamberlin was elected president and R. J. Longstreet was elected secretary. A committee was appointed to draft a constitution.
The next meeting was held at the Peabody Club House on January 19, 1924. The newly drafted constitution and rules were adopted. A letter from the president of Florida Audubon Society was read and the club voted to affiliate with the state society and National Audubon Society.
Myron T. Prichard was president of the club from 1925 until his death in 1935. Mr. R.J. Longstreet then became president. He was a remarkable man, President of the Florida Audubon Society, editor of their newsletter The Naturalist, and principal of the local high school.
One of the primary purposes of this new club was conservation and protection of birds and other wildlife. The club also fostered the study of birds and the natural history of Florida.
One of the first conservation accomplishments of the newly formed club was to urge the Federal Government and the National Audubon Society to establish warden managed protection for the nearby Mosquito Lagoon pelican rookery. T. Gilbert Pearson, then president of the National Audubon Society, wrote the group that he had seen 1009 dead pelicans with many others floating about in the lagoon. The rookery was in grave danger from fishermen who wanted to slaughter pelicans because they thought they ate too many fish and from hunters who just liked to shoot birds for fun. The position was created but not funded, so the club raised funds to help secure the new position. They also funded a temporary warden for three months to protect the terns and skimmers at Ponce Inlet.The club weathered the depression and World War II and emerged as an active group which sponsored Audubon Screen Tours for a number of years. Before the days of television these were a great hit in the country and especially in this resort area.Prominent travelers and naturalists would show slides or show movies and lecture to paying audiences.
The club now earned most of its money from these very successful shows.
In 1957, the club changed its name to the Halifax River Audubon Society. The minutes of the 1956 - 1957 meeting year (they only met for six months) showed that the society had conducted 12 full-day field trips, 12 half-day field trips, and 5 Audubon Screen Tours.
Today we have approximately 500 members and meet monthly except for June, July and August. From October through May each year we offer a full slate of field trips to birding locations in Central Florida and sometimes beyond. We take an active part in the expanding conservation and ecological issues of central Florida where wetlands and other natural habitats are being changed to homes for the huge influx of people and industries.We publish an e-newsletter, The Pelican, twelve months per year to provide our members with information about birds and birding, field trips and items of interest. In recent years we donated funds
to help build the Walter Boardman Pond lookout platform
construct the Lake Woodruff Audubon Tower & volunteer parking pads
partner with Ormond Scenic Loop & Trail CME to install interpretive signs at 2 trailheads and construct observation platform at Summer Pond
purchase Audubon Adventures kits for 16-32 classrooms per year
provide monetary awards for Volusia County Science Fair
support four local bird rehabbers on a quarterly basis
Our members volunteer to work with the Mainland High School Rose Bay Project which is an ongoing Marine Science and multi-discipline plan in which the students use the primitive 62-acre wetland as their laboratory. Volunteers blazed and maintain a birding trail at Sugar Mill Gardens in Port Orange. We partner with the City of Port Orange to preserve and protect the Sanctuary Island in the ICW. We participate in the spring and fall migratory bird counts and the annual Christmas Bird Count.
Board & Officers
:
General Information: forbirds@halifaxriveras.org
President
Joan Tague - president@halifaxriveras.org
Vice President
David Hartgrove
Treasurer
Robert Kellogg
Recording Secretary
Catherine Kellogg
Corresponding Secretary
open position
Membership Secretary
Joan Tague - members@halifaxriveras.org
Historian
Holly Zwart-Duryea
Past President
David Hartgrove
At Large

Carol Roberts
Ellen Tate
Committees:
Conservation
David Hartgrove
Education
Holly Zwart-Duryea
Field Trips
David Hartgrove
Joan Tague
Newsletter
David Hartgrove - editor@halifaxriveras.org
Webmaster
Joan Tague