Event Description
Birding Costa Rica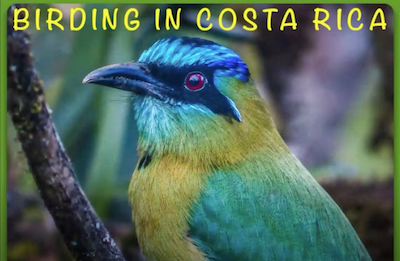 Join us for a birding trip to that birding mecca, Costa Rica, with our host for the evening, Chris Fisher.
The official bird list published by the Costa Rican Rare Birds and Records Committee of the Asociación Ornitológica de Costa Rica (AOCR) contained
922 species as of August 2019. 600 species call the country home. The diversity is astounding...and the birds can be stunning
This will be a Zoom meeting of course and pre-registration is required.
You'll then receive an email with your confirmation and the link to the meeting.
We open the meeting at 6:30 for everyone to get logged in and chat. The presentation will start promptly at 7:00 pm. A brief business meeting will follow.
(For detailed information about preparing to join a Zoom meeting with us click here.)