Event Description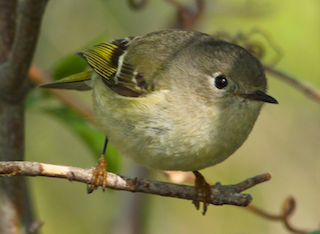 Halifax River Audubon is offering a lecture and field trip series this fall that will introduce you to birds and the pastime/sport/craze/obsession of Bird Watching. In three classroom sessions you will learn about the birds around us and travel to nearby places to see them. You will learn about the tools and skills that will help you to master this pastime and meet some great people along the way.Classes will be conducted online. A field trip schedule will be offered to give students lot of opportunities to try out new skills. Guides and instructors will be available on the tours to help you identify the birds that we see and share tips and tricks for locating birds.
This class is for birders of all levels who want to learn or brush up on skills and identification. New to Florida? This is a great introduction to birding in Central Florida. We also welcome members and friends across the country to sign on... even if you can't participate in the initial field trips. There will be opportunities to participate in field trips throughout the season. Just let us know your schedule and we can make arrangements to match your schedule with additional field workshops.
Sessions:
October 14, 2020
November 11, 2020
December 9, 2020
Whether you are just curious and interested in birds, love to watch your bird feeders, looking for a new way to explore the outdoors, want to brush up on your observation skills or just think birds are beautiful, there is no wrong way to explore this hobby. The more you know about birds, the more you will appreciate the wonder of critters of the avian persuasion.
Advance registration is mandatory so that we can share the conference link and password. You will also have an opportunity to review some pre-course information. Single week registration is $10 (1 class and 1 field trip for students). All three virtual classroom sessions (3 classes, multiple field trip opportunities) are $25.
If you have questions in advance of registration, click here
We will be using Zoom for our class sessions.