Event Description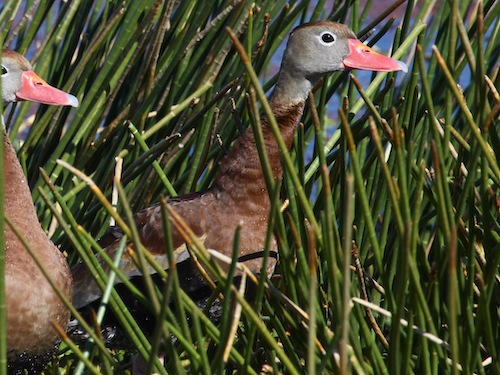 We will travel to the Lake Apopka Restoration Area and drive the dike roads looking for the ducks, sparrows and wintering birds. Over 360 different species have been recorded at this location. Most birding will be conducted from the car and there may be limited opportunities for restroom and walking.
Meet at Int'l Square - East of I-95 on Int'l Speedway Blvd behind Krystal to caravan to the site or meet us at the Lust Road entrance to the property in Zellwood. Check the website below for the most recent information on this property.
Pack water, lunch, snacks. Bring hat and sunscreen.
Please follow our field trip guidelines by clicking the link. We will require that you sign a waiver before joining the trip. Forms are available online and at check in.
Leader: David Hartgrove