Event Description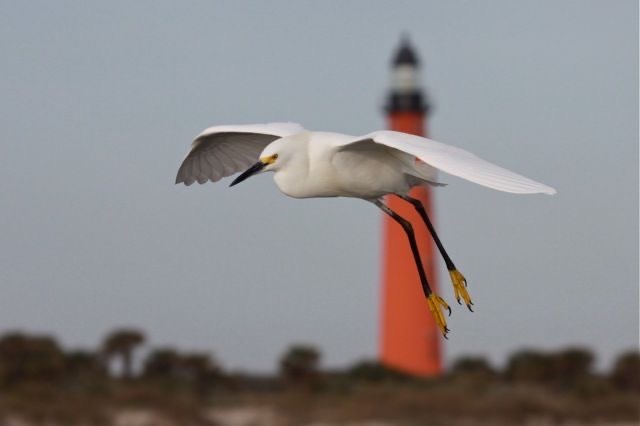 With low tide predicted for 8:30AM, we should be in a good position to view the sandbars and beaches for the birds that loaf in the inlet. From the jetty we can scan for seabirds.Lighthouse Point Park is a 52 acre inlet park located along the northern shoreline of Ponce de Leon Inlet. There is a nature trail in the forested area in the center of the park that leads to a scenic observation tower overlooking the Halifax River. Joan Tague will guide this trip.
Meet at the parking lot in the park. Admission ($10) or an annual park pass is required for entry.
Pack water and snacks. Bring hat, bug spray, sunscreen and proper footwear. Carry masks and hand sanitizer on the trail.
Please follow our field trip guidelines by clicking the link. We will require that you sign a waiver before joining the trip. Forms are available online and at check in.
Leader: Joan Tague