Event Description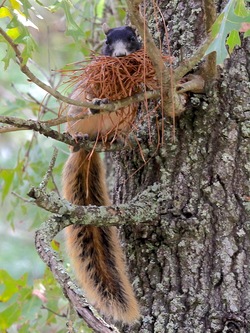 With its location on the St. Johns River and the variety of wetlands and uplands, Tosohatchee is on the Great Florida Birding and Wildlife Trail and offers outstanding wildlife viewing opportunities. We will drive Power Line Road that runs east and west, ending at the St. Johns River. This raised roadbed passes through sand cordgrass marshes and provides excellent views. Vultures perch on the powerline stanchions, while herons, egrets, ibises, limpkins and wood storks regularly congregate in ditches and wetlands. Raptors such as bald eagles, ospreys, red-shouldered hawks, owls and kestrels, nest and hunt here. Rails, ducks and purple gallinules frequent the marsh surrounding the St. Johns River. If the road is in good condition, we will travel through flatwoods portion of WMA for woodland species
Bring water, snacks and lunch. We will picnic by at at a pavilion by a small lake on the property
Bug spray, sunscreen and hat are recommended. There will be limited walking at each stop.
Meet for carpooling at the Target Parking Lot
Leader: Joan Tague
Please follow our field trip guidelines by clicking the link. We will require that you sign a waiver before joining the trip. Forms are available online and at check in.