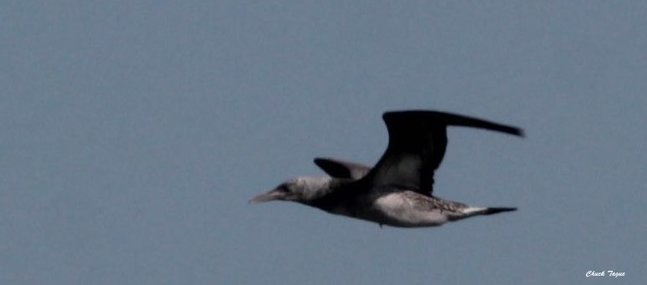 Guide to Seawatch Data
(Harry's comments) The spreadsheet has had babies as there are now six sheets. The first just deals with this survey. The second lists all the species I have seen together with the highest daily count for each. The third is just for me it lists from January 1st the additions to the list. The fourth is important as it now details the 76 counts that I carried out at Canaveral National Sea Shore in the 1990's (in the second spreadsheet I compare the highest counts from both sites). I am rooting for the left hand columns! The fifth is a notes box to detail things numbers cannot describe. The sixth sheet gives sightings for species seen five or less days.
Summary of observations 2016 through 2019 has been compiled. It is available on the following link.
Birds of Tom Renick Park Seawatch 2016 through 2019
Four annual reports for this location have been compiled, complete with text and illustrations.
Birds of Tom Renick Park Seawatch 2016
Birds of Tom Renick Park Seawatch 2017
Birds of Tom Renick Park Seawatch 2018
Birds of Tom Renick Park Seawatch 2019
Birds of Tom Renick Park Seawatch 2020
Click here to download the spreadsheet.
The spreadsheet is 6 sheets deep.
Sheet 1 is the daily species count for all observation days. Below the daily tallies are the totals to date and a list of additional sitings - Mammals reptiles, etc. The first seven columns are the tallies from the HRA Christmas Bird Count. (FYI) Very interesting
Sheet 2 gives the highest daily count for every species. To the right are the 1990's sea watches at Canaveral National Seashore for a comparison.
Sheet 3 lists all the additional species added this year.
Sheet 4 is the spreadsheet for the Canaveral National Seashore
Sheet 5 is monthly commentary highlighting trends and unusual sitings.
Sheet 6 gives all the sightings for those species that I have seen on five or less dates.

In addition to the spreadsheet, each Month Harry provides a newsletter with a short synopsis of his observations and comments on trends and unusual sightings.
Reports for 2021
Reports for 2020
Reports for 2019
Reports for 2018
Reports for 2017
Reports for 2016
Seawatch January 2016
Seawatch February 2016
Seawatch March, 2016
Seawatch April 2016
Seawatch May 2016
Seawatch June 2016
Seawatch July 2016
Seawatch August 2016
Seawatch September 2016
Seawatch October 2016
Seawatch November 2016
Seawatch One December Weekend (Special Edition)
Seawatch December 2016